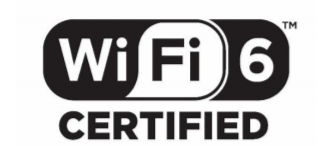 Wi-Fi 6 Explained: All You Need To Know about the latest 802.11 AX standard
You must have come across Wi-Fi 6 a number of times in the past couple of months. Wi-Fi 6 (IEEE 802.11 AX) is the new wireless standard just as 5G is the new network standard. This post will try to explain all you need to know about the new wireless standard in the simplest way possible.
What is Wi-Fi 6?
Wi-Fi 6 is the latest wireless technology that brings significant improvements to the wireless standard. It was created as a solution to our increasing needs for data connectivity and bandwidth requirement as there are now more devices that need to be connected to the internet.
How fast is Wi-Fi 6?
Wi-Fi 6 is way faster than Wi-Fi 5. Its speeds can reach up to 9.6Gbps compared to Wi-Fi 5's 3.5 Gbps. These speeds are the maximum for both wireless standards but you most likely will never reach those speeds in real-world usage.
How is Wi-Fi 6 (802.11 AX) different from Wi-Fi 5 (802.11 AC)?
Speed isn't the only difference between Wi-Fi 6 and WiFi 5. Its greatest strength is its capacity to support more devices while keeping the speeds up. Wi-Fi 6 supports 4x the bandwidth than Wi-Fi 5, so all the additional devices that are now connected to your network do not slow down your network speeds.
One pretty straightforward way the benefits of Wi-Fi 6 is explained is by using trucks and highways. Think of Wi-Fi 5 as a road with one lane for vehicles going in one direction and another lane for vehicles going in another direction. For Wi-Fi 6, you have more lanes for each direction. This means even with more cars on the road (read more devices on the network), the fact that there are more lanes, means speeds are not reduced.
Wi-Fi 6 is able to achieve this thanks to two new technologies – MU-MIMO (Multi-User, Multiple-Input and Multiple-Output) and OFDMA (Orthogonal Frequency Division Multiple Access).
MU-MIMO (8 x 8) is explained by using delivery trucks. MU-MIMO on Wi-Fi 5 allows routers to connect to 4 devices at a time (even if there are more) but with Wi-Fi 6, the number of devices is increased to 8. So it is like having more trucks going to deliver goods to your customers.
OFDMA even takes it further. Bringing back the analogy of the trucks, OFDMA allows a truck to carry goods (data packets) to multiple locations (devices) at the same time. The image below should help you understand better.
Advantages of Wi-Fi 6
While discussing how Wi-Fi 6 differs from Wi-Fi 5, we have mentioned some of its advantages such as speed, support for more devices without sacrificing speeds, as well as efficiency but there are more.
Security: Wi-Fi 6 brings a new security protocol called WPA3 (Wi-Fi Protected Access version 3) which replaces WPA2. WPA3 encrypts the connection between your device and the access point it is connected to. It also protects against brute-force attacks even if your Wi-Fi password is weak. WPA3 is not new as some current non-WiFi 6 devices and routers support it but with Wi-Fi 6, it is now a requirement.
More Data with 1024-QAM: Wi-Fi 6 connections are able to carry more data thanks to 1024-QAM which is also 25% faster than Wi-Fi 5's 256-QAM.
No more Wi-Fi conflicts thanks to BSS Color: You know how there can be interference from neighboring connections, Wi-Fi 6 solves that with what is called BSS (Sase Service Station) Color. What it does is it marks other networks and causes the router to ignore them.

Image source: TP-Link

Improved battery life: With Wi-Fi 6, battery consumption is reduced thanks to a feature called Target Wake Time. What this does is it creates a schedule when devices check-in with a router. That way, a device doesn't have to be awake all the time if there is no need to.
How Do I get Wi-Fi 6?
To get Wi-Fi 6, you need to get a device that is Wi-Fi 6 certified. Devices that are certified will have the logo below.
It is important that you know that you need both a Wi-Fi 6 device and a Wi-Fi 6 router to enjoy the benefits Wi-Fi 6 brings. This is the same way one will have to purchase a pair of headphones that connect via Bluetooth 5.0 and having a phone that has Bluetooth 5.0 for you to be able to enjoy the benefits of Bluetooth 5.0.
Available devices (phones) with Wi-Fi 6
The following smartphones support Wi-Fi 6:
It is important that you remember that you will also need to get a Wi-Fi 6 router such as Xiaomi's Mi AIoT Router AX3600.
As more devices launch, Wi-Fi 6 should become more popular but do not expect all phones to come with the new wireless standard. That said, most flagships should have it.